Library
The Academy's library has recently been updated and revamped, and now boasts a growing collection of over 4,000 resources for students to use with the goal of promoting both academic reading and reading for pleasure. All students are welcome to use the library after school four days a week, and there is designated space available for KS4 silent study on Friday's.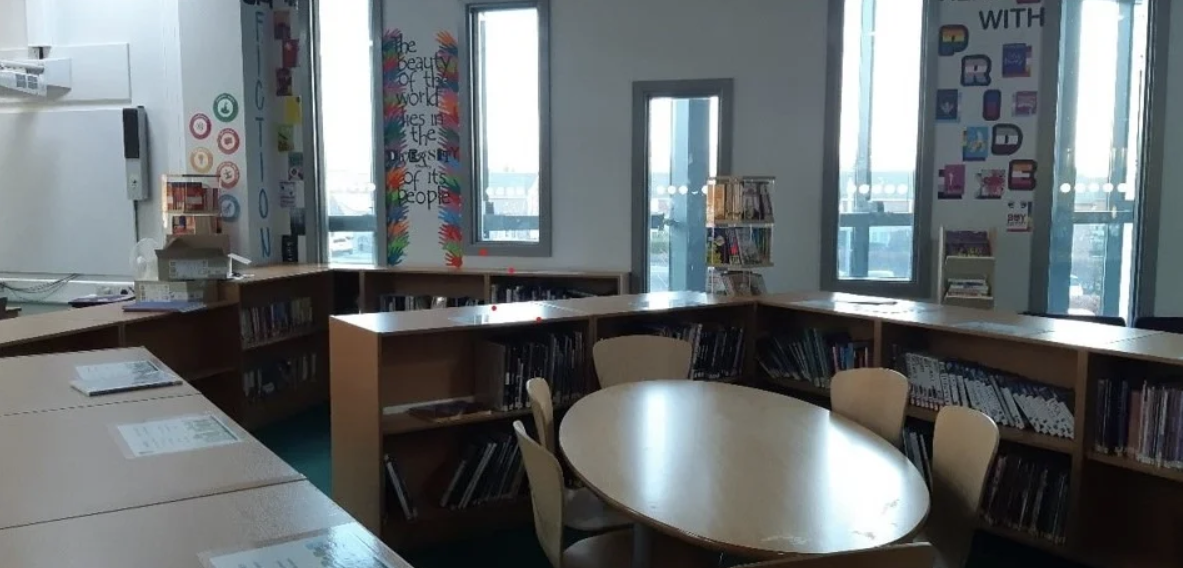 Our Collections
The library at Castle View houses both fiction and non-fiction books, has dedicated chill and study zones, and computers available for students to use for school work and projects. We have a range of permanent collections aimed at promoting a love of reading across all year groups, including:
LGBTQ+
Manga
Graphic Novels
Diversity Wellbeing
YA fiction
Student Librarians
The academy runs a Student Librarian scheme for year 7 and year 8 pupils. Students have the opportunity to build their leadership and teamwork skills, learn how the online library system works, and help the library to run as a safe, welcoming and inclusive environment. They are always around to offer help and recommendations to students and staff looking for their next read!
Book Subscription
We also offer a free monthly mystery book subscription for those students looking to try something new or who aren't too sure what to read next. On the 1st of each month a book is selected and delivered by the librarian based on past reading and current interests.
Pets as Therapy
As part of the academy's intervention programme, the library works with Pets as Therapy and CVEA's English Department to provide students with the opportunity for in-school reading and wellbeing sessions with a trained therapy dog. The sessions have been running since November 2021 and have proven to be very popular with staff and students alike!
After School Clubs
Always wanted to learn to play chess? Could you be a military strategy genius? Are you the next Stan Lee? Would you love to spend an afternoon discussing books with likeminded individuals? The return to school after the February half term will see the introduction of 4 new after school clubs in the library, including chess, Warhammer 40K, and comic book club. Ask at the library desk for more information or to register your interest!
Ask a Question
Castle view has a full-time librarian who is more than happy to answer and questions or queries you may have. Do not hesitate to speak to the librarian or one of the Student Librarian team - we'll always try and point you in the right direction and help!