Cricket Academy
Cricket as a sport provides a unique opportunity to develop skills and attributes that will serve players well throughout their lives. The Castle View Enterprise Academy cricket programme is an outstanding scheme with first class facilities, personnel, and coaching environment. The training is comprehensive and supportive allowing everyone to develop as their ability allows. The match programme gives players an opportunity to cut their teeth in the middle where it counts.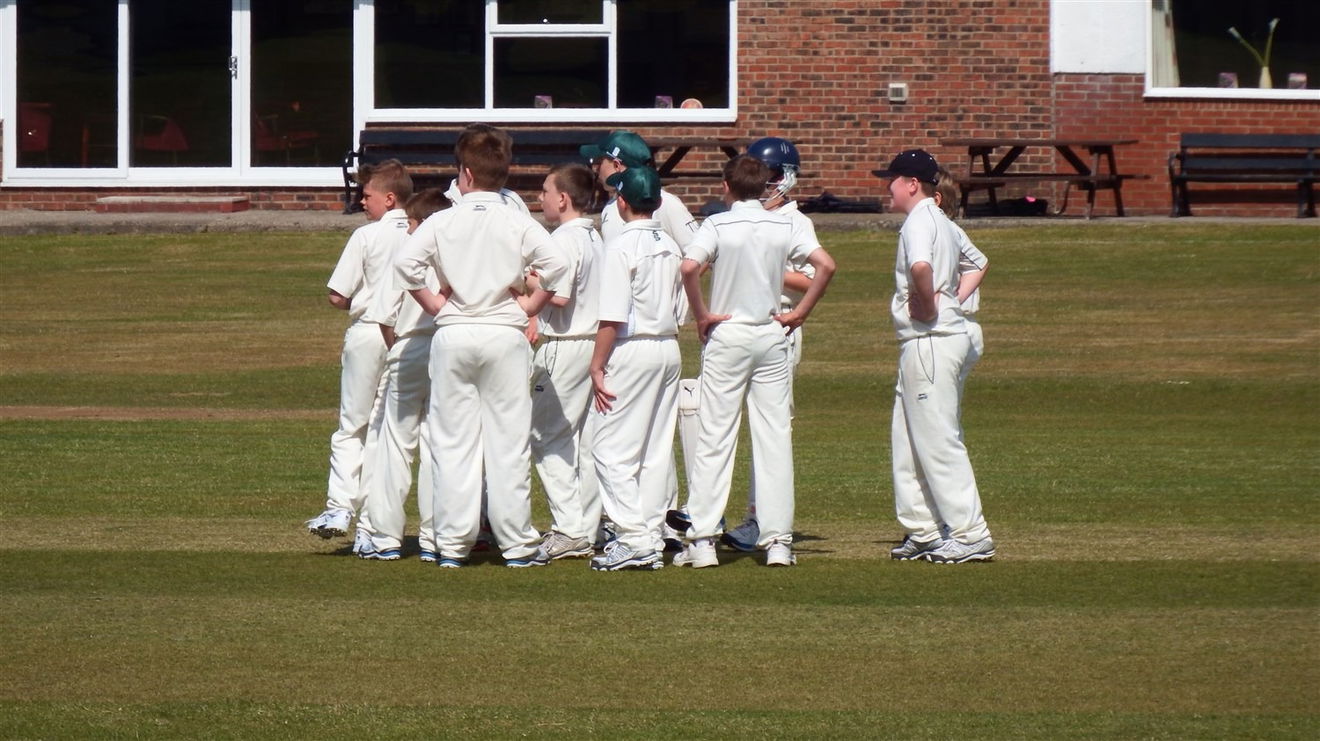 The Cricket Academy at Castle View Enterprise Academy is the first of its type in Durham and has been established since 2013 offering an outstanding provision throughout education. We now offer an excellent coaching package to link primary schools in order to identify potential talent at an early stage, before building on this within secondary provision.
Specialist Cricket Coaching by two in-house ECB-qualified coaches.
Individually tailored fitness programme.
Negotiated timetables where appropriate.

Access to indoor and outdoor training facilities.
Competitive opportunities.
Formal links with local cricket clubs.

Sporting links to further education.

Leadership roles, including access to formal qualifications.

Students monitored through academic and sporting progress.

Free Cricket Academy training kit.
Tickets to Durham County Cricket Club fixtures.

Cricket tours.

Annual awards dinner.

Formalised contract.

A Student's Perspective
Castle View Enterprise Academy has amazing opportunities that not many schools in the country can offer. Our very own Cricket Academy. Cricket in the Academy is a great opportunity to progress and succeed to become a good cricketer plus grow as an individual. You meet some great new people and learn how to work well as a team.
Just a few years ago, what is now a very competitive cricket team, started as a hopeless bunch of lads that for the most part couldn't throw the ball straight. With a lot of hard work and dedication from our qualified coaches and some dreaded 6.30 starts by us, we became Sunderland Indoor Champions. We have been on a tour of Manchester facing tough opposition. It was a fantastic experience that I'm sure your child would love to have in the future.
Mr A Marshall
I am an ECB Level II coach who has been coaching in schools and clubs for 25 years. I have coached players in Durham County age group teams for the Durham Cricket Board. I have introduced numerous players to the game from the start of their secondary schooling, who have gone on to represent County age group sides and the Durham Cricket Academy.
A huge number of players who were introduced to the game, initially through my coaching, still represent clubs at various levels throughout the North East. I currently represent a local club where I am the 1st XI team manager. I am also involved in the administrative side of the game through my work as Durham County Schools' Cricket Association Competitions Secretary.
Mr M Appleton
Since joining Castle View Enterprise Academy in 2011 I have been heavily involved in the delivery of our outstanding cricket provision. I am an ECB II coach and I have completed three additional specialist courses which focus on, video analysis, new coaching techniques and team management. I still play cricket for a local club where I captain the 2nd XI; a major part of this position is to prepare young players for first team cricket. I have previously played first team cricket in the North East Premier League (NEPL). I was also a member of the NEPL management committee where i chaired the Junior Committee and had worked for Durham Cricket Board on a casual basis to assist with the delivery of coaching to junior county players. In recent times I have relinquished these rolls to focus on my teaching career.